See also Vocal Training Sessions
Since lock-down, the East-West Gala Chorus have been meeting to sing on Zoom
with our vocal coach, Mark Oldfield, with a focus on technical elements rather than the impossible task of synchronised singing.
We work together to boost people's morale by engaging them in online Zoom group singing as a sharing experience.
As with our live training sessions, we are open to anyone who wants to explore or improve their singing.
Every week, we have extended our circle of participants further, including friends from various choral groups in the UK as well as from USA and Europe.
We have introduced songs in Oriental (Chinese, Japanese, Korean) and western languages (Spanish, Italian, Latin, Ladino).

Dates for Zoom Sessions (Subject to change) 
CHINESE NEW YEAR OPEN SESSION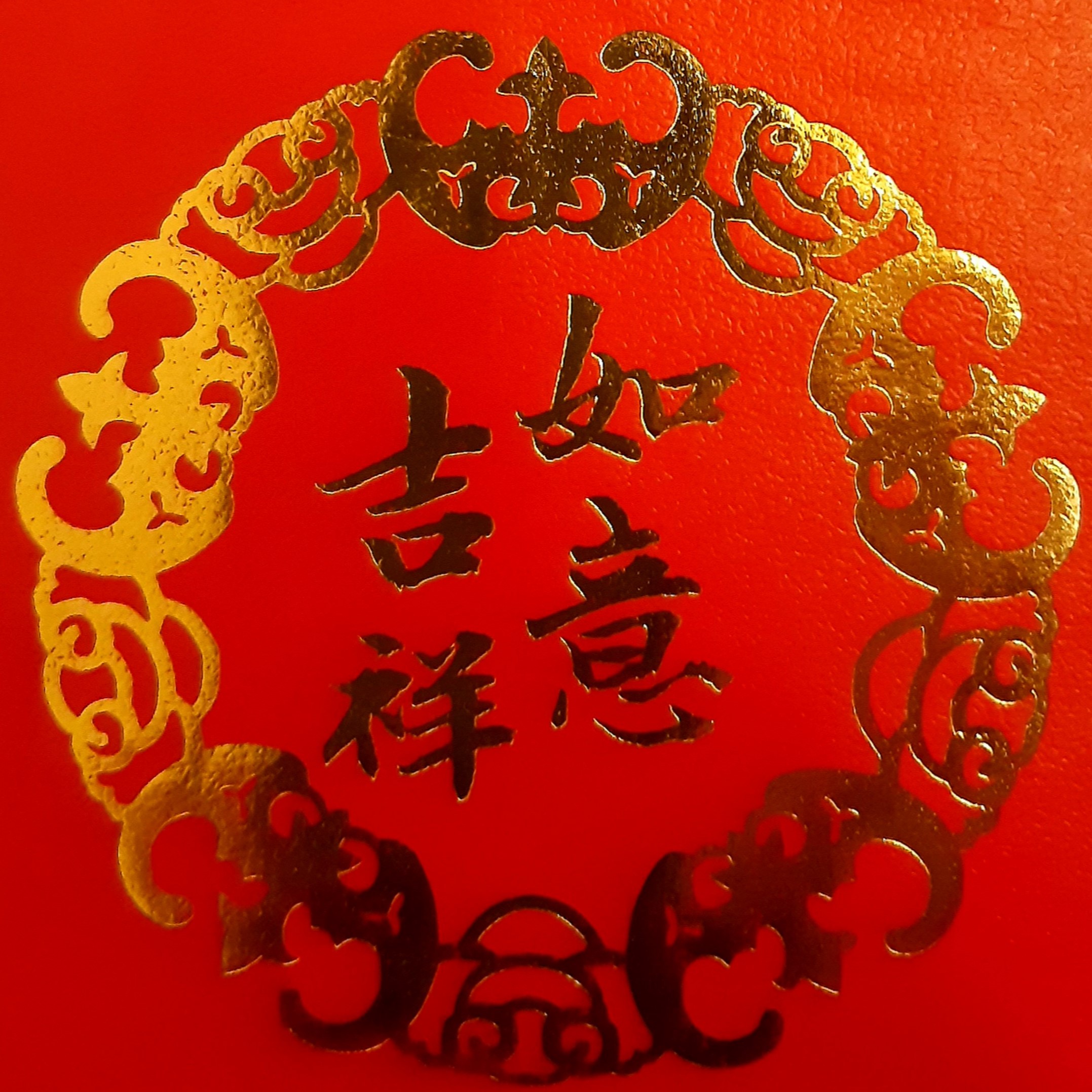 Saturday  13 February 2021
14:00hrs – 15:30hrs UTC
YOU ARE INVITED TO JOIN US TO CELEBRATE THE YEAR OF THE OX
SHARE MUSIC AND CHINESE NEW YEAR CUSTOMS 
Saturday weekly sessions: 
20 February to 27 March 2021 14:00hrs – 15:30hrs UTC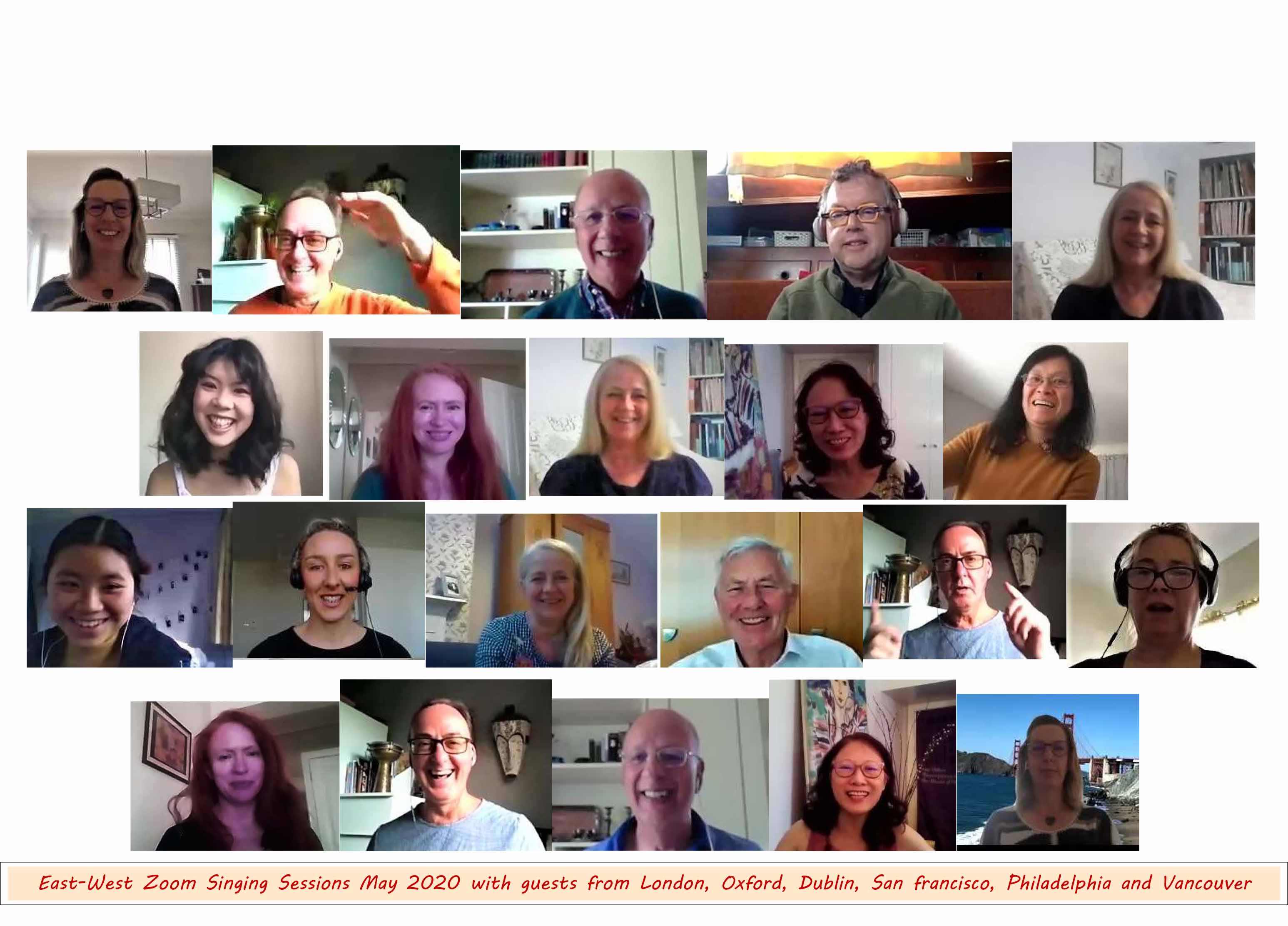 Feedback on the East-West Zoom sessions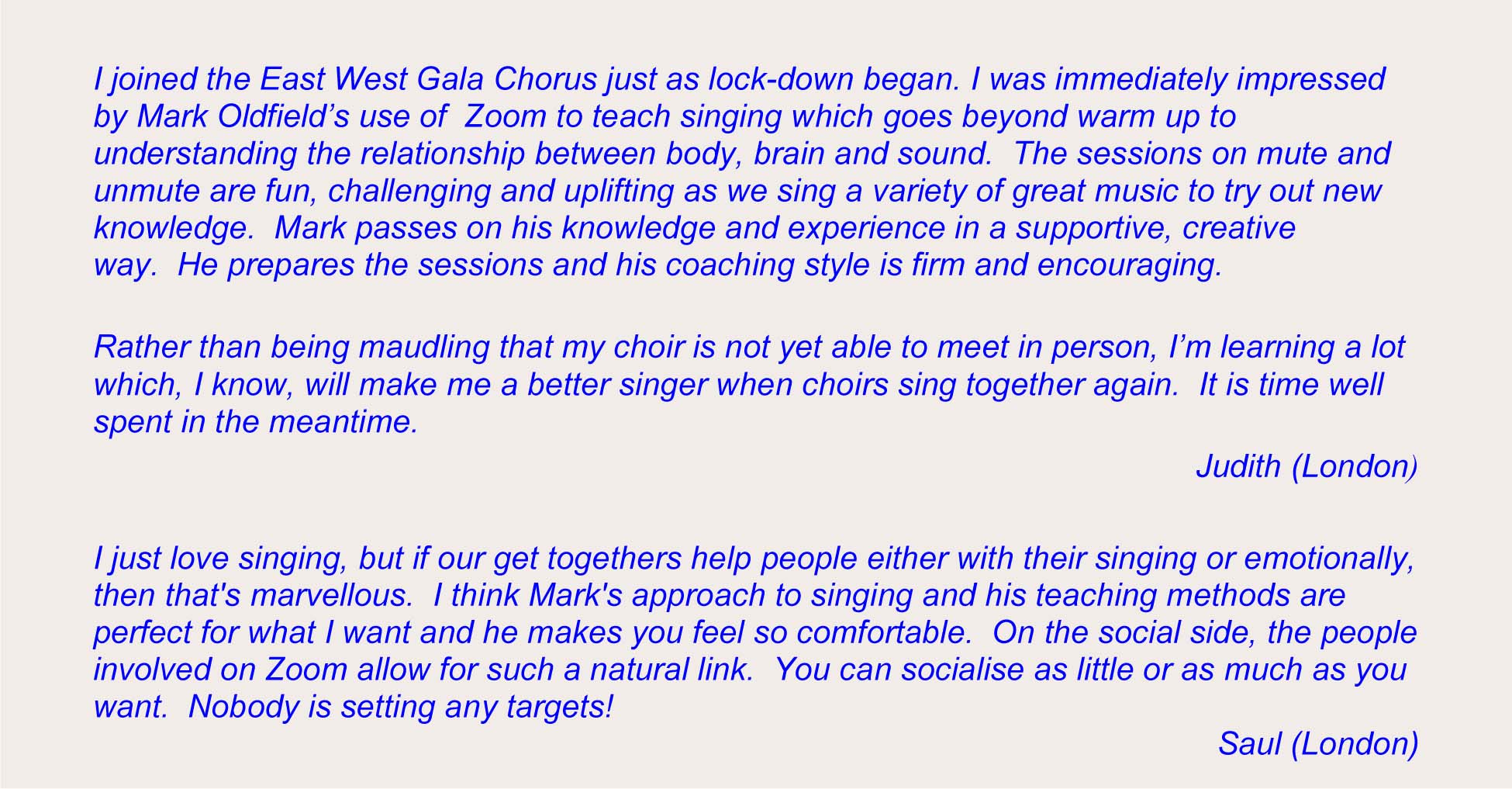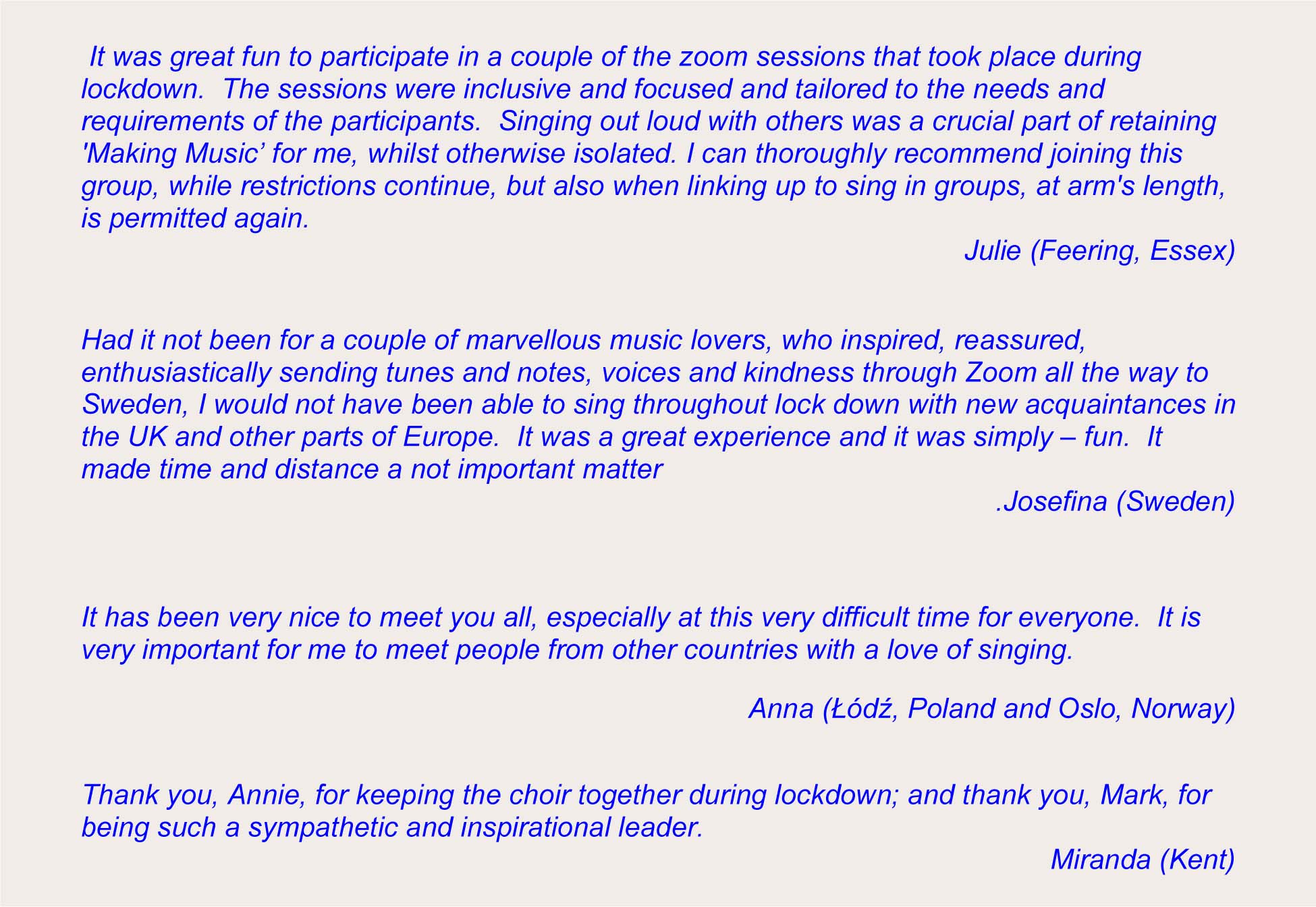 An update on our Zoom sessions
Since March 2020 we have been singing on Zoom until we restrictions on live group singing are allowed again.  In response to requests, we have extended our 40-minute zoom sessions to 1 hour 30 minutes.  During this time, we have continually observed and adapted our on-line sessions to try to ensure that everyone feels engaged and comfortable to sing and learn at their own pace.  Thanks to the attentive planning by our vocal coach, our members and guests receive personal direction to work on their singing while discovering the range of music that different cultures offer.
Most encouragingly we have been able to include friends from faraway places when normally, they wouldn't have been able to join in in London – from Dublin to Sweden, Norway and the west coast of the USA.
While restrictions remain for group singing in larger numbers, the East West Gala Chorus will continue our efforts to support those who find moral support and solace through singing via Zoom.
A Note of Thanks
We would like to thank our Zoom singers for their kind voluntary contributions which have helped to support the running costs during lockdown.
WORKSHOPS
A workshop was due to be held at the Swedish Church, Marylebone in 2020.  Future dates and venues for workshops and fund raising events will be arranged as soon as permitted.  Please contact us to register your interest.
________________________________________________________
EastWestGalaChorus.com  (A not-for-profit organisation)
Founder: ANNIE W PANG
Vocal coach: MARK OLDFIELD vocalcraftwork.com